Animal Hospital of North Asheville, provides support in the difficult process of losing a pet.
The Loss of a Pet
Any pet lover knows that the joys and pleasures of living with an animal companion cannot be measured. Unfortunately, we also know that our animals live shorter lives than we do and that ultimately we will be faced with their loss. The decision about when to say goodbye can be the hardest one you ever have to make during your life-long relationship with your beloved companion.
Our Veterinarians are here to help understand the quality of in your animal companion and help guide you through the end of life care and decisions.
We offer humane euthanasia, where you are able to the with your beloved companion. To learn more about the Final Farewell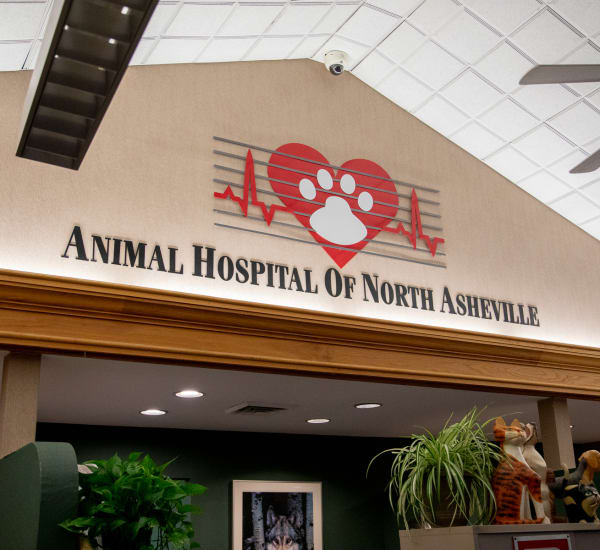 End of Life Care
4 Paws Farewell Hospice & End of Life Care
Beth Marchitelli, DVM is a veterinarian with 4 Paws Farewell which provides home hospice and home euthanasia for pets.
Our veterinarians work closely with 4 Paws Farewell when clients desire home visits concerning the end of life issues for their pets. 
4 Paws Farewell Mobile Pet Hospice, Palliative Care & Home Euthanasia was established to help families navigate the difficult process of end-of-life decision making and care for their pets. They offer quality of life consultations, veterinary hospice and palliative care services, and home euthanasia.
They are committed to providing our pet companions with the very best care and comfort during their final days. They provide services to Asheville, NC and surrounding areas within fifty minutes of downtown Asheville.
Pet Loss Grief Support Groups:
Four Seasons Pet Loss Grief Support Group
Four Seasons Pet Loss Grief Support Group. This group will be for anyone who is grieving the loss of an animal companion and needs further support. Everyone is welcome. Please do not bring pets to the grief support meetings.
When: The first Monday of the Month from 5:30 pm-7:00 pm 
Where: 373 Biltmore Ave (parking lot is off of Choctaw Street)
RSVP: KCaudle@fourseasonsCFL.org, 828.692.6178