At Animal Hospital of North Asheville, our cutting-edge diagnostic tools and treatments provide your pet with cancer the best veterinary oncology care possible.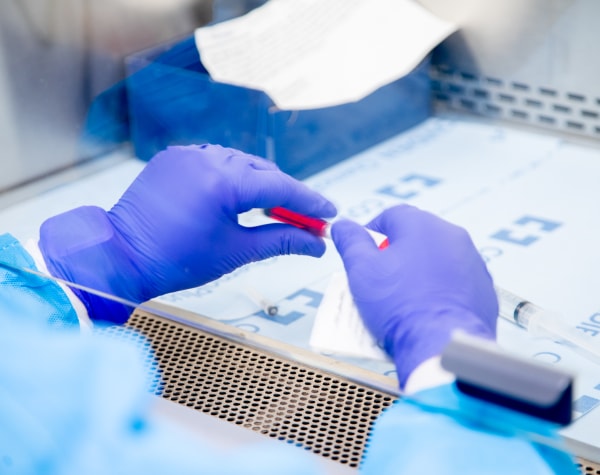 Our Oncology Services
At Animal Hospital of North Asheville, we offer a wide range of advanced cancer treatments, such as surgery, chemotherapy and immunotherapy. We'll give your pet the best care possible while continuing to emphasize a high quality of life.
We are able to administer the recommended cancer treatment locally and provide follow up care after treatment. Together working with the oncology specialists, our oncology team strives to provide compassionate care during treatment.
Cancer Treatment for Pets
Your pet's cancer treatment will depend on the type of cancer, and  other factors specific to your pet.
The vet may recommend chemotherapy, radiation or surgery, or a combination of these cancer treatments.
Surgery

Surgical cancer treatments for pets involves to physically removing as much of the cancer as possible.

Surgery may be the only treatment recommended, or it will be performed before or after chemotherapy or radiation therapy.

Chemotherapy

Chemotherapy is a blanket term for using drugs to combat cancer.

Your vet will track your pet's progress through regular exams, blood work and discussions with you regarding your observations at home. They may change the dosage or types of drugs that are used depending on how your pet responds to them.

Radiation Therapy

Radiation therapy is a localized therapy, like surgery. It is often used for tumors that cannot be surgically removed because they're up against structures like the heart or brain.

Radiation can also be used to treat cancers that are not contained in one location, such as lymphoma.

Animals are given sedation for radiation treatments in order to keep them still. While there is no pain from the radiation treatment itself, some discomfort, skin problems or fatigue are common side effects.

We do not perform Radiation at the Animal Hospital of North Asheville but we are able to refer to specialists to provide the needed treatment. We follow up with the Radiation Specialist.
Learn More About Pet Cancer
The following is a list of oncology resources for more information: