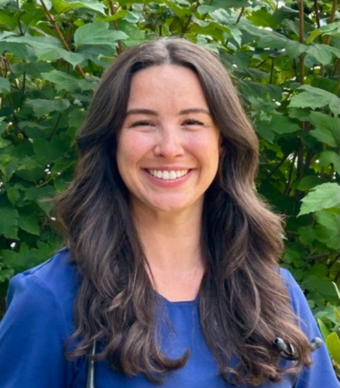 About Dr. Armstrong
Dr. Armstrong's love for animals and science led her to study veterinary medicine at the University of Tennessee College of Veterinary Medicine.

Dr. Armstrong values the human-animal bond and aims to work with pet parents as a team to provide the best possible care for her patients.  She especially enjoys soft tissue surgery and oncology. A forever learner, Dr. Armstrong seeks opportunities to advance her knowledge and skills for the benefit of her clients and patients.

Outside of work, Dr. Armstrong enjoys travelling and has provided veterinary relief work in Ecuador.  She also loves staying home and drinking coffee on the porch with her own pets: 2 dogs, Zoey and Richard, and 2 cats, Matilda and Baker.

Dr. Armstrong is also a huge foodie and loves exploring all of the delicious restaurants Asheville has to offer! She is always accepting restaurant recommendations.